Simbound
Join a global network of partners in education
Simbound is one of the fastest-growing ed-tech startups in Europe. We were voted the best European startup in the EdTech category at the Start Up Europe Awards (SEUA) in 2018 and kept growing ever since. By now, we traded over 30,000 subscriptions in over 20 countries across the globe.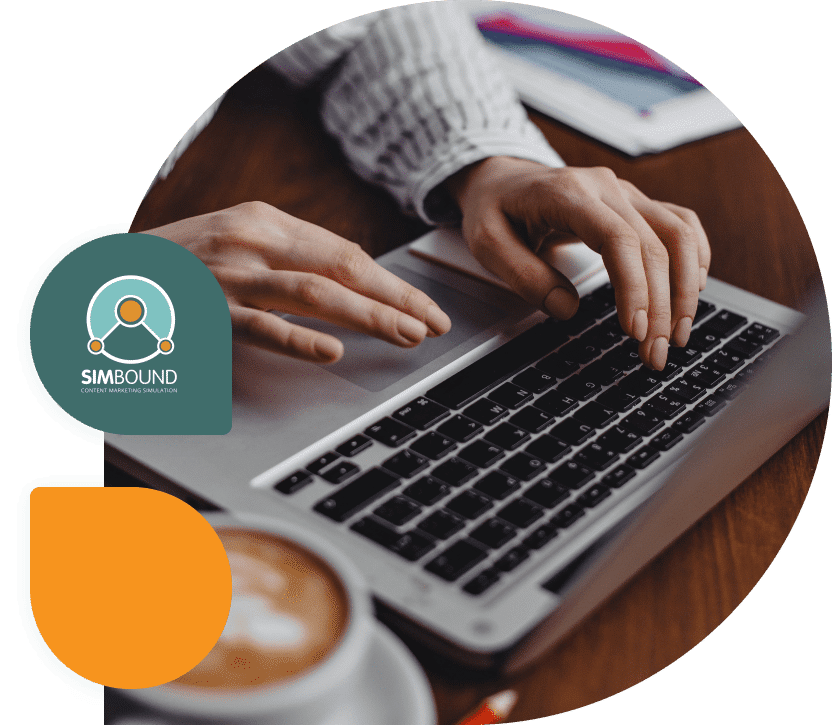 Endorsed by partners all around the globe





Earn up to 40% commission for every student you refer to Simbound.
We're looking for passionate brand advocates and content creators to help us revolutionize how digital marketing is taught and learned globally. Join our affiliate program and earn revenue for each individual student you refer to Simbound.
Just add your email address below, and we'll get back to you in no time with the next steps.
How does the affiliate program work?
Sign up for the
affiliate program
Apply in seconds with just your email address. We'll then send you the joining form to finish setting up your affiliate account.
Promote the Simbound solution to individual learners
Use channels of your choice to promote our platform to individuals looking to boost their digital marketing skills.
Earn commissions
for every sale
Gain rewards for every student signing up to our platform through your affiliate link.
Why choose to be an Edtech Commercial Partner for Simbound?
When you become part of a global network of partners, you get paid to help other businesses scale up their educational technology platforms. Here's what's in it for you when you choose to be an affiliate partner for Simbound:
No Hidden Fees
We believe in transparency. There are not and will never be any hidden fees in our agreement. We're committed to a straightforward partnership that brings genuine value to all parties involved.
Training & Support
Your success is our success. We provide comprehensive training to make sure you fully understand the applications and full potential of our solutions so that you can leverage them effectively.
Long-Term Stability
We invest large amounts of resources into ensuring the stability and reliability of our platform from both technical and market-wise perspectives. This way, we can ensure long-term stability for all our collaborators.
Bonuses and Rewards
When you work with us, none of your efforts go unnoticed. We provide various incentives for our top collaborators, from financial discounts to marketing assistance and more.
Benefit from complete training and support upon collaboration
A successful partnership requires more than just access to a product. We offer comprehensive support and training to empower our software resellers to succeed in promoting our solutions. Here's what you should expect when you choose to become a Simbound software reselling partner:
Full access to our solutions
As a Simbound reseller, you'll have full access to our suite of innovative software solutions. This includes the tools and resources you need to effectively integrate, market and provide our solutions to your clients.
Comprehensive training
We set you up for success, leaving no room for compromises. We've put together comprehensive training programs that are designed to make sure that you have the skills needed to effectively communicate the value of our solutions to your potential clients.
Client Acquisition Assistance
Sometimes, Simbound can assist you in client acquisition. Building a client base from scratch can be challenging, and we're committed to helping our resellers succeed.
Case Studies and Success Stories
Upon joining, you'll get access to a library of case studies and success stories that showcase real-world examples of how our solutions have benefited businesses worldwide. This way, you can learn and adjust your strategies based on real, validated data.

Over 12 years of excellence in marketing simulations
Don't take our word for it. Here's what our customers have to say:

What do you like about Simbound?
"I enjoyed the ease of use. Even if someone has never tried it before, it can easily find its way through the platform. Also, the gamification aspect of Simbound really is what makes the difference, and the students appreciated it greatly.
With the Simbound simulation, students are effectively learning by doing through different modules which are mapping well real-world practices, such as keywords bidding, A/B testing and website design."
Xi Chen / Rotterdam School of Management (Netherlands)

What have you been using it for, and what problems did Simbound solve?
"I have been using Simbound in my Digital Advertising laboratory. I have always struggled with making my students fully grasp the logic behind Paid Search. With Simbound, they were able to understand a bit better what it means to set up a search campaign for an e-commerce website and how to optimize it to improve profitability and gain more revenue. With some preliminary study and context, I think Simbound can be a nice tool to integrate into an e-commerce marketing course."
Serena Pasqualetto - Digital Marketing Manager at Pixartprinting
Become part of a global network of Simbound affiliates.
Start earning commissions and help others step up their education game. Join today!
Frequently Asked Questions (FAQ)
How do I get started as a Simbound Affiliate?

Simply enter the email address to request the affiliates form. We will get in touch with you shortly to provide detailed information and support.

Who is eligible for Simbound's affiliate program?

Simbound's affiliate program is available to anybody looking to leverage their skills to bring new students on our platform. Channels for promotion include but are not limited to blogs, Facebook groups, Pinterest, Instagram, Twitter or email newsletters.

How do referral payouts work?

Affiliates will receive payouts 30 days after the end of the month in which they are locked. Payments are made through their preferred payment specified in their Getredditus account.

In how many countries does Simbound currently activate?

Simbound currently operates in more than 20 countries worldwide, on multiple continents.

Does Simbound provide training and support for affiliates?

Yes, we provide training and support for certain affiliates. Check out more information about the support Simbound provides for affiliates above on the page.

Can Simbound be used as a white-label educational product?

Yes, the Simbound solution can be white-labeled under certain partnership conditions. To learn more about our ed-tech white-labelling opportunities, please schedule a zero-obligation meeting with one of our consultants.

Is the Simbound marketing simulation software customisable?

Absolutely. We had designed the Simbound solution to be customized on multiple levels: from content to language and graphics, everything can be fully adapted to suit a new trade dress.
Join a global network of partners in education!